"By Love and Friendship Rather than by Force": Columbus' First Description of Indigenous Americans and Student Participation
Discussion of how to encourage student participation in world history courses and teaching Columbus Day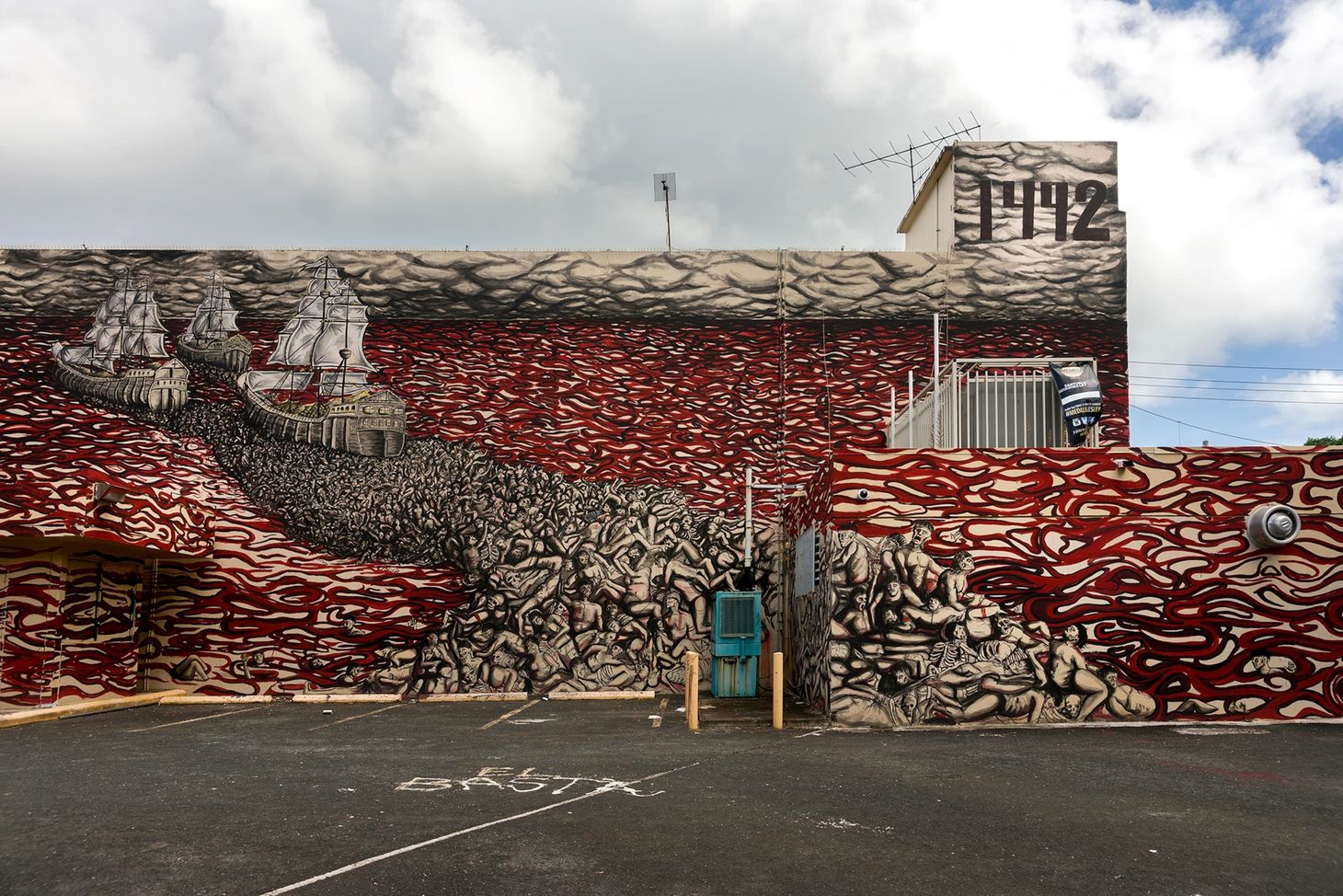 Every teacher has felt frustration at the end of a silent class. The class wasn't truly silent, but the students didn't participate as much as we had hoped. We thought we had an incredible lesson that would excite students, but instead they sat there staring at you (or out the window) the way many teenagers do. Visions of becoming the teacher in Ferris Bueller's Day Off ran through our minds as we asked students questions. One or two raised their hand for every question, but the rest of the class seemed uninterested.
When I began teaching, one of the first electives I had a chance to design was on Islamic history. The class started well, but then I spent a month wondering why seventeen-year-olds weren't as interested in the minutiae of the Umayyad Caliphate as I was. When I finally asked students what was happening, one student mercifully told me that the topic didn't matter, and I kept asking bad questions. Bravo to that student for telling me what I needed to hear.
While most world history teachers won't spend more than a day on the Umayyads, that student comment taught me a few valuable lessons about teaching world history to teenagers. Most of the content in world history curricula may excite world history teachers and scholars, but that often doesn't automatically translate to teenagers. Before we design our next incredible lesson, we can implement a few practices to help cultivate student engagement. By building a classroom culture based on vulnerability and whimsy, we can help students wrestle with the challenging topics that regularly appear in world history courses, such as Columbus' arrival in the Americas in 1492.
Encouraging Engagement