"Men so Heartless": Historical Imagination and Potosí
A discussion of teaching the silver trade to understand the effects on Indigenous Americans better.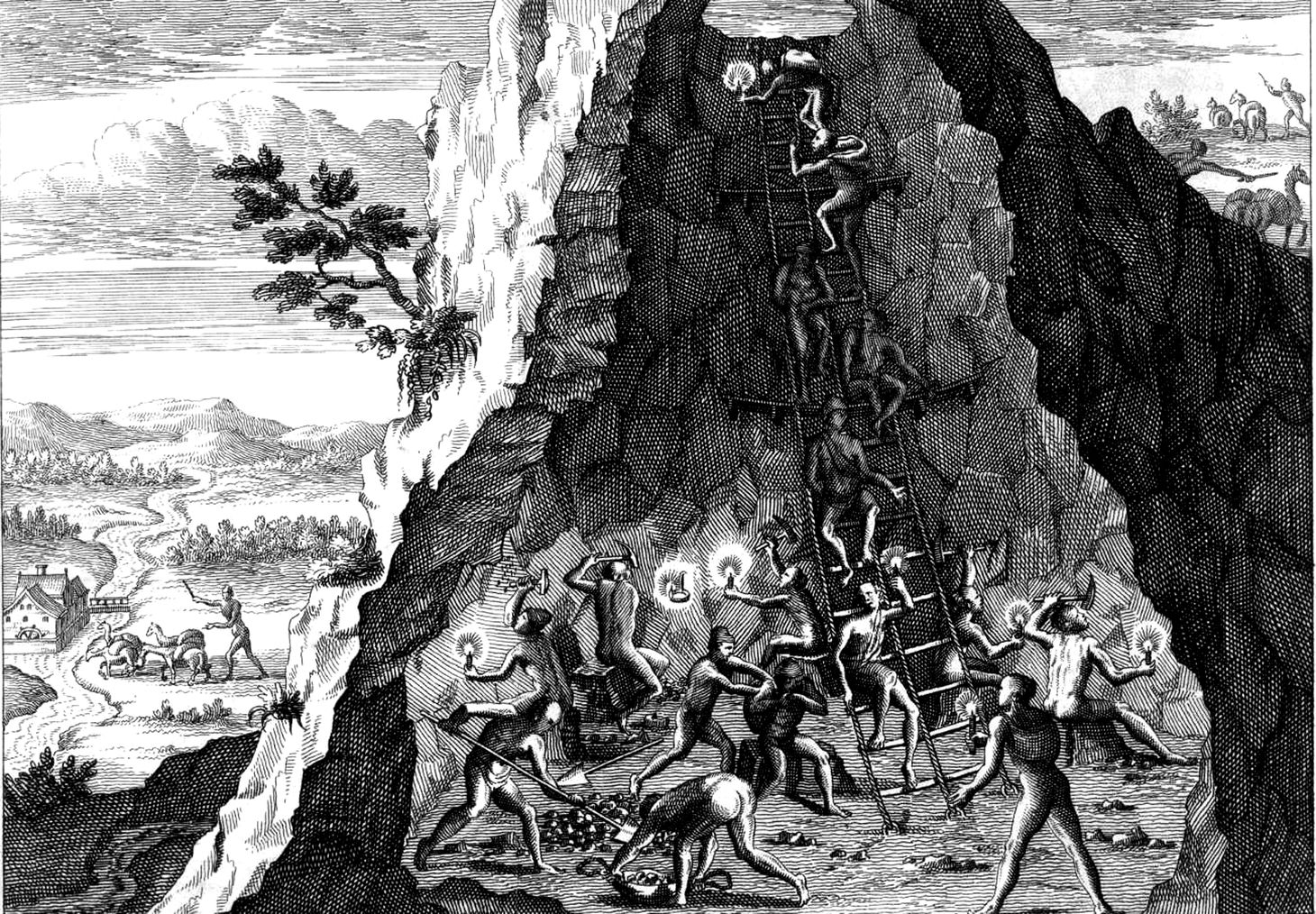 One of the essential topics to teach in modern world history surveys is the global silver trade in the Early Modern period. Textbook authors have devoted many words to explaining where the silver was coming from and where it was going (Spoiler alert: most of it went to China and India). One frequently mentioned resource is the classic article "Born with a 'Silver Spoon': The Origin of World Trade in 1571" by Dennis Flynn and Arturo Giráldez. The Journal of World History has highlighted it as one of its favorite articles. Although the article does an excellent job of explaining the patterns of the silver trade, it overlooks the brutal treatment of Indigenous Americans who mined the silver. The only acknowledgment of their situation is Flynn and Giráldez's mention of "low supply-side production costs in Spanish America." After a few years of teaching about the silver trade, I knew I needed to have students become more aware of the consequences of this trade for Indigenous Americans. I introduced new sources and designed a new creative essay prompt, so students could better understand the consequences of the global silver trade for Indigenous Americans.