"You Glory in Our Old Rags": Indigenous Americans and the Fur Trade in Northern America, c.1600 - c.1800
Discussion of teaching the North American fur trade in the seventeenth and eighteenth centuries that centers Indigenous American experiences.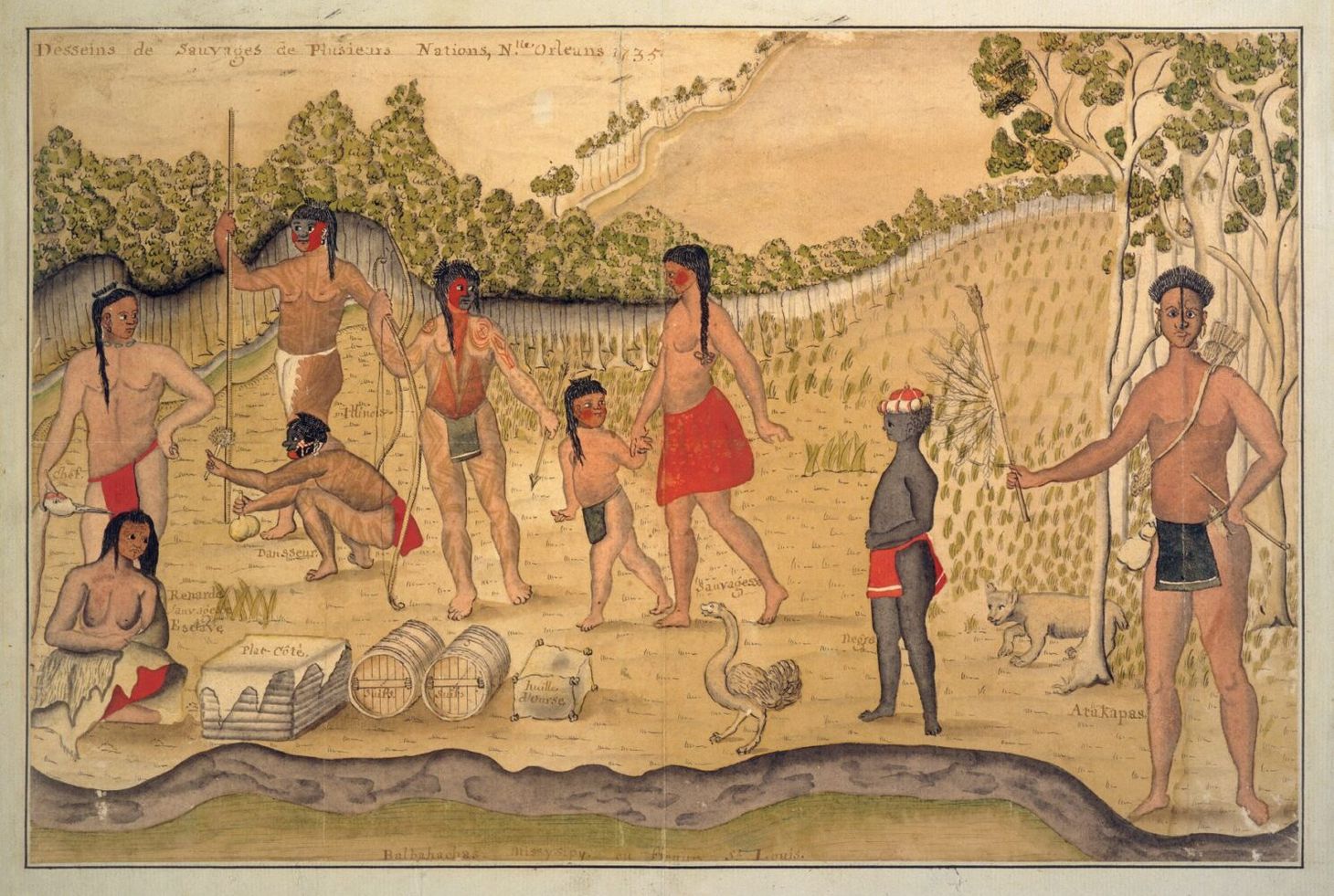 Like many history teachers in the past ten years, I read Roxanne Dunbar-Ortiz's An Indigenous Peoples' History of the United States to help me think about integrating Indigenous Americans into my history courses. I appreciated how the book focused on their history of adaptation and resistance and questioned triumphalist American narratives. As I began to think about this post on the fur trade, I looked to see what she said about the fur trade and was surprised to find she had written only a little more than a page about the topic.
Dunbar-Ortiz's near omission of the fur trade reflects a very American story of the origins of our relationship with Indigenous Americans. We acknowledge Columbus and the Spaniards before focusing on Jamestown and Plymouth. The English established those colonies in the first two decades of the seventeenth century. At the same time, the French founded Quebec in 1608, and the Dutch established Fort Nassau (in present-day Albany) in 1614. The Dutch and French established these first colonial settlements to gain access to furs, which also meant interacting with Indigenous Americans. The English were late arrivals to the fur trade, and the story of the fur trade in the seventeenth and early eighteenth centuries doesn't seem to be a significant component of our American narratives. (I know that for many Canadians, First Nations is the preferred term for Indigenous Americans, and the fur trade figures more prominently in the origins of the Canadian national narrative.)
The fur trade in the seventeenth and eighteenth centuries is an excellent entry point for thinking about how Indigenous Americans in the northern parts of North America resisted and adapted to the arrival of Europeans. To start, we quickly see that it doesn't make sense to separate "Canada" and the "United States." For Indigenous Americans in northern North America, that distinction didn't exist. The fur trade also helps us see how many Indigenous Americans navigated changing conditions. They adapted how they lived, resisted European colonization, and often interacted with European settlers as equals.
World History and the Fur Trade