"The Principle of Self-Determination": Historical Imagination and Indian Home Rule in 1919
A discussion of teaching about Indian Home Rule and the events of 1918 and 1919.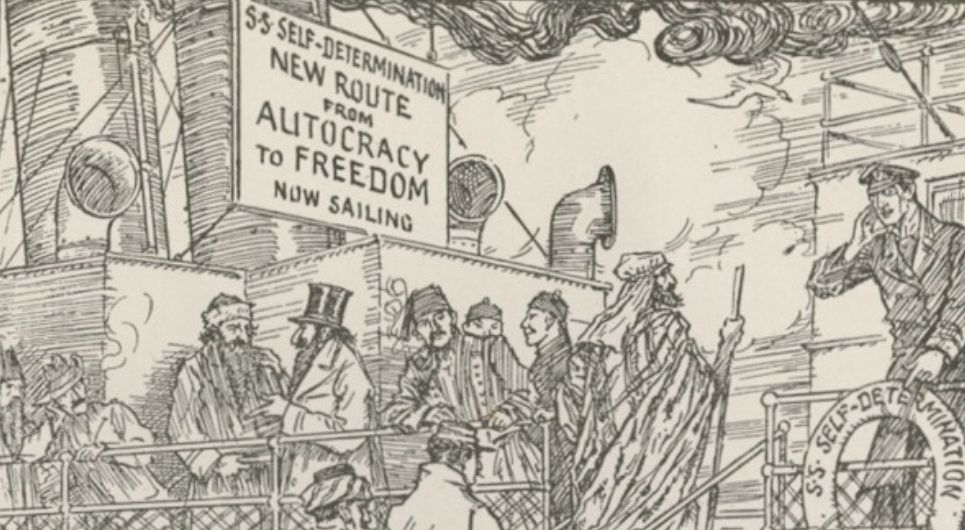 In yesterday's post, I briefly mentioned a creative essay I assigned based on the life of the Indian activist and politician Ambedkar. For many years, I had taught about the aftermath of the First World War in a fairly traditional manner. Students learned about President Wilson's "Fourteen Points" speech and how the British and the French ignored most of his ideas at the Paris Peace Conference. We would then move on to learn about the events of the 1920s and 1930s. How I taught 1919 changed dramatically in the past five years. The story of these changes and the new assignment highlights how using creative essays allows students to explore traditional topics in world history courses in new ways.
The Importance of Reading as a Teacher
Most world history teachers did not study many parts of the world in college that we now teach about. I recognized this reality in my first year of teaching. I was teaching about European imperialism in Africa, and I realized how little I knew about African history. I started reading at least one history book a month. For those first five years of teaching world history it was a whole second professional education on all the regions around the world I hadn't learned about in university.
In 2018, I read Erez Manela's The Wilsonian Moment: Self-Determination and the International Origins of Anticolonial Nationalism. Manela explores how different colonized peoples around the world understood the idea of self-determination that Woodrow Wilson discussed, but never mentioned explicitly, in his fourteen points speech. Manela's arguments challenged me to rethink how I understood and taught the events of 1919. For ten years, I had primarily taught how the British and French responded to Wilson's speech at the Paris Peace Conference. Manela showed how Wilson's speech inspired the Chinese, Egyptians, Indians, and Koreans to fight for national self-determination. As I finished the book, I knew I needed to rethink my lessons on the aftermath of the First World War. I also knew that my tenth graders wouldn't read a 225-page book!