Monthly Digest: December 2022
Monthly digest for December 2022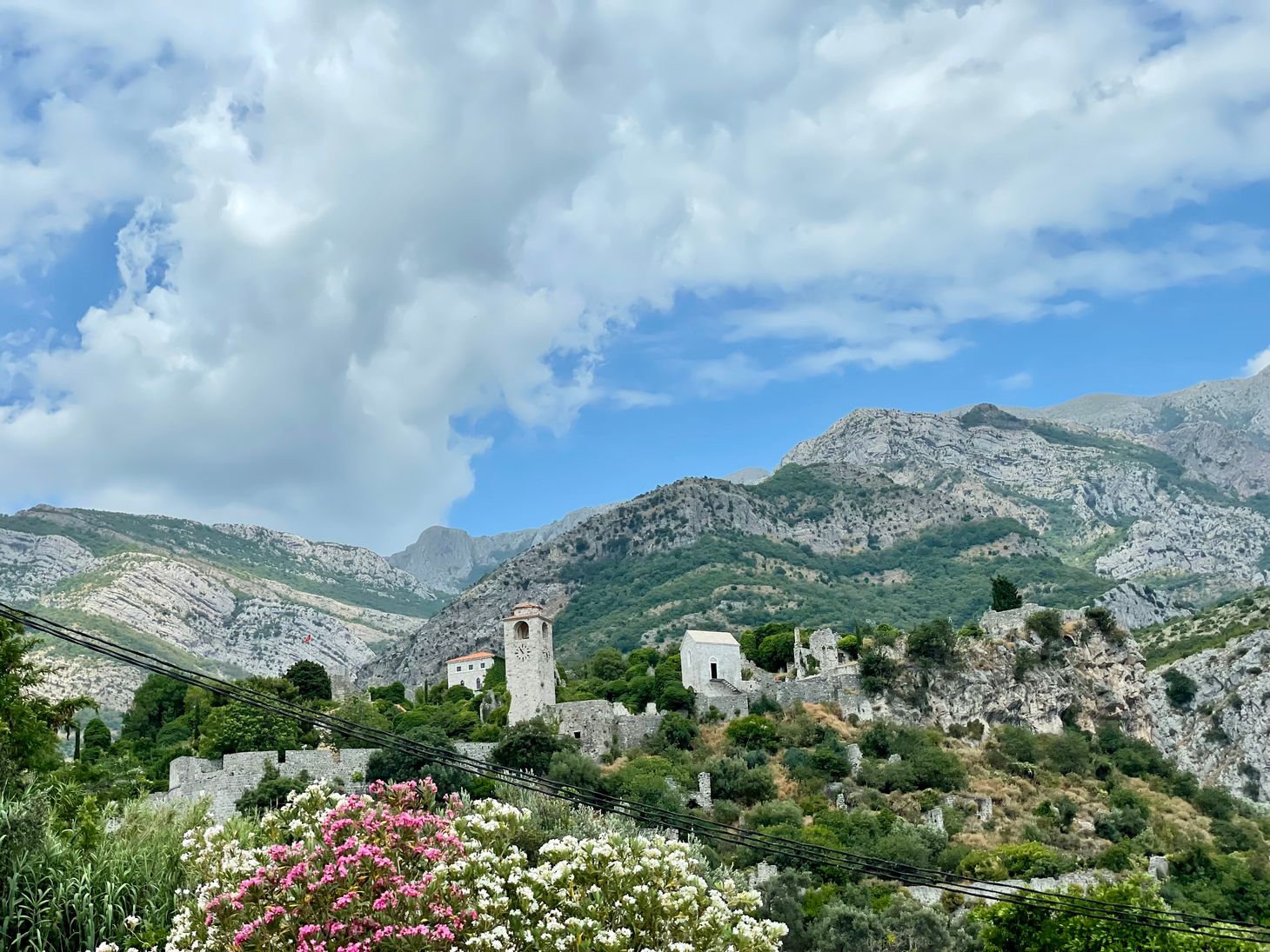 This is the fourth monthly digest. For those new to Liberating Narratives, thank you for subscribing. I send out a general update at the end of each month.
This month features a short story about visiting Stari Bar in Montenegro and my recent local trip.
Some Reflections
First, Happy New Year! I'm guessing that I'm similar to most teachers, and we tend to think of the start of the school year as the start of the new year. I still like to pause and reflect at the end of the year.
It's a little crazy how much my life has changed. Six months ago, I was finishing my twenty-first year of teaching history at Friends Seminary in New York City (and twenty-three years of living there), and now I'm writing full-time in Charleston, South Carolina. I also got married! It's been an exciting transition, and I'm finding my voice and rhythm in this new project. Each week I get an update from my writing app with statistics from the past week. I have now been writing daily for eighteen weeks!
One of the exciting additions this past month has been my #teachhistoryvisually posts on Mastodon and Twitter. I'm posting a few maps and images each week with a brief discussion of how these images can be used to teach history. I intend to do more of these "mini posts" in the future. I'm also trying to figure out how to adapt these images to Reels for Instagram. If anyone is a Reels master, I'm open to suggestions!
I also began a separate blog called Pilgrimage Every Day, where I reflect on topics not related to the teaching of world history! You can check out and subscribe for updates to that.
What I've Published
2 December - "'In Conformity to Mecca': Islam and Medieval West Africa, c.1000 - c.1600" - This weekly post was for paid subscribers. I discussed how to teach Islam in medieval West Africa. I included maps, primary source excerpts, and historical artifacts.
9 December - "'Each is the child of his mother': Historical Imagination and Gender in Medieval West Africa" - This weekly post was for paid subscribers. I discussed how to teach women and gender in medieval West Africa. Given the limited nature of our sources (all written by men and primarily by outsiders), I described how we can get creative to help students better understand this topic. It also was the first post about my creative essay assignments. This post also set up the current focus on explorations in historical imagination.
11 December - "What the Griot Said: Teaching Medieval West Africa" - This was a bonus post for all subscribers. I brought together all six posts about medieval West Africa and compiled a list of all the helpful resources for teaching medieval West Africa.
13 December - A Place to Gather - I published this post on Pilgrimage Every Day. It's about the famous square Djemaa el Fna in Marrakech, Morocco. It's a post reflecting on traveling to Morocco and visiting this square.
15 December - "'Seventeen small jugs of soap': Inviting Historical Imagination into the Classroom" - This was the free monthly post for all subscribers that introduced the focus for the month. In this post, I discussed how I developed my creative essay prompts and the role of historical imagination. I also focused on how we teach Indian Ocean trade around 1300 and the role of Jewish traders.
16 December - "'The Principle of Self-Determination': Historical Imagination and Indian Home Rule in 1919" - This weekly post was for paid subscribers. I discussed how reading new scholarship influences our teaching and the role of historical imagination in teaching the nationalist protests for self-determination in 1919. I also discussed how the life of the Indian politician Ambedkar was the inspiration for a creative essay prompt.
23 December - "'Ruined and Plundered and Burned'": Historical Imagination, Lascars, and the Portuguese Arrival in the Indian Ocean" - This weekly post was for paid subscribers. I discussed how the arrival of the Portuguese in the Indian Ocean affected existing sailors and traders. Inspired by Amitav Ghosh's Sea of Poppies, I developed a creative essay prompt exploring the lascar perspective on the Portuguese.
30 December - "'Men so Heartless': Historical Imagination and Potosí" - This weekly post was for paid subscribers. I discussed how teaching the global silver in world history courses often focuses on understanding the patterns of exchange. I focused on how we can have students explore how the silver trade affected the Indigenous Americans living in Potosí.